---
ENGLISH
Violin is full, but there are a few places left for piano and cello!
Application form: https://forms.gle/Zh5N1krxAsjdj7Bw6
Allegro Summer Camp
2020. July 19-25.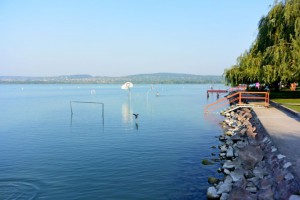 Are you a violinist or pianist? Would you like to spend a week playing and learning about music in the beautiful little town of Balatonfűzfő?
Don't hesitate, apply today!
We're going to learn about
- music (everyday individual lessons)
- working in a team (everyday chamber music and group lessons)
- self-expression and performing (concert on the 25th of July)
- and body awareness and maintenance (daily exercises and stretches focusing on musicians' health).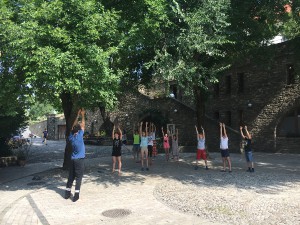 We wanted to create our program so that we treat all main aspects of musicianship. As active musicians and teachers, we're aware that in order to be able to maintain musicians' mental- and physical well-being, it is inevitable that children learn about consciousness, body awareness, meditation-techniques, warm-up- and stretching exercises.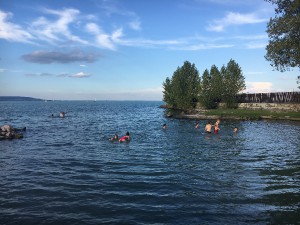 Apart from the lessons, we're going to go to the beach, play games, have a pizza&movie night and have lots of fun!
Violin and piano classes are available in English.
Teachers: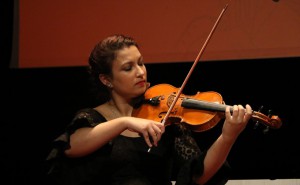 violin - Veronika Füredi (the camp's founder and organiser)
Hungarian violinist Veronika Füredi, graduate of the Royal Conservatoire of Scotland, currently lives and works in Sevilla, Spain. During her studies she took part in numerous youth orchestra projects in Hungary, Romania, Italy, Germany and Spain, such as the Posticum Youth Orchestra, Internationale Junge Orchesterakademie, Collegium Musicum in Schloss Weissenstein, Youth Orchestra of Córdoba, Camerata Capriccio Espanol and the Balaton Chamber Orchestra and toured to countries, like Switzerland and the Czech Republic. She performed as an orchestra player at the Valley of Arts Festival, the VeszprémFest, and as a chamber musician at the contemporary festival "Plug" and the Cottier Chamber Project. She had the opportunity to take part in the Scottish Opera apprenticeship program, Royal Scottish National Orchestra 'side by side' project and apprenticeship program, BBC 'side by side' workshop&recording session, and she also got selected to complete the Concert Master Leadership Course, where she performed concertos by Vivaldi and Mozart with the orchestras of the Royal Irish Academy of Music and the Royal Conservatoire of Scotland. She participated in the Colourstrings Symposium 2014, Kecskemét at the Kodály Institute, led by Géza Szilvay. She's currently a baroque violin master student at the Escola Superior de Música de Catalunya in Barcelona, a member of the Orquesta de Cámara de Bormujos and works at the prestigious Joaquín Turina Music School as a violin- and solfége teacher.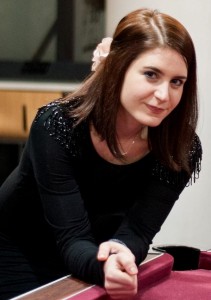 piano - Alina Horváth
Hungarian pianist, Alina Horváth is the recipient of the Philip Halstead Prize for Piano. Winner of the 'Music without borders' International Contemporary Music Competition, including, the Audience Award; the Governors' Recital Prize and the Mary D Adams Prize for Chamber Music. She has been a concerto soloist with the Royal Conservatoire of Scotland Symphony Orchestra and the Wind Orchestra, and a recitalist in many concert halls and music festivals across the UK and Hungary such as Budapest Spring Festival, Edinburgh Fringe Festival and Glasgow Piano Festival. She is a pianist on the Live Music Now Scotland young artist scheme, giving concerts and workshops across in Scotland. Her love of music is not only dedicated to performances, but she is also an enthusiastic teacher at the Royal Conservatoire of Scotland (Junior Conservatoire) and the accompanist at the National Youth Choir of Scotland, East Dunbartonshire Boys Area Choir.
The accommodation is at the campsite of the Reformist Church in Balatonfűzfő. They provide us the whole main building, equipped with 8 large rooms, 6 bathrooms and a kitchen. Lunch will be at "Susogó" Reasturant (next door to the campsite), breakfast and dinner (cold) will be in the dining room, situated in the service building inside the camp.
Address: 8175 Balatonfűzfő, József Attila u. 3.
Price that includes everything (the lessons, attention, accommodation and full-board) is 250 EUR/GBP.
To confirm the application, it is necessary to pay a reservation fee of 50EUR/GBP which will be discounted from the total price.
Please, transfer the reservation fee to our paypal account:
E-mail: veronikafuredi@hotmail.com
It is also possible to transfere through Revolut: +34651432746
Note: Allegro-child's name.
We can help you arrange your journey to Balatonfűzfő, if you need any assistance, please, get in touch with us!
For further information send us and e-mail to allegronyaritabor@gmail.com.